1. Bernard blanket yarn
You can use this weighted yarn made of 100% polyester fiber to make a soft and luxurious blanket. Knitting Afghan blankets that require large stitches may be a good choice. It comes in different colors, including aquatic, scarlet, sand, pumpkin spice, dark gray, pink lagoon and blue velvet. Provided is a ball of wool of 10.5oz size, equivalent to 220 yards of yarn, which can be used to make blankets of a size that can be washed in a machine. The recommended yarn knitting needle and crochet needle is 8mm (US 11).
2. Red heart-shaped ring yarn blended
It may be easy, fast and fun to make a blanket with this soft yarn, without the need for hooks or needles. It is available in single and double colors, and can be used to make soft, smooth and comfortable blankets. A skein has 3.5 ounces or 7.6 yrds of yarn, is light in weight, is made of 100% polyester, and can be made into blankets and carpets. Can be washed and dried in the machine (low).
3.Bernat blanket yarn
Take home a pack of three skeined Bernat blanket yarns, they come in light and bright colors, such as pansy purple, old-fashioned white, water slide, country blue, red white suspenders, and POW purple . Each skein can hold 108 yards or 5.3 ounces of 100% polyester yarn. You will need 8mm (US 11) knitting needles or 19mm crochet hooks to make a blanket with this beautiful yarn.
4. HomeModa Studio super chunky plain yarn
You can use soft and fluffy ultra-light yarn material to make a warm blanket. It has two sizes of 20m and 60m, and six colors including gray, blue, tan, mint, pink and dark gray. You don't need to tie this roving with a needle, because it is easy to form any pattern by hand to make a beautiful blanket. You can even wash blankets made of this thick yarn in the machine.
5. DIRUNEN Merino Wool Yarn
High-quality super soft yarn can be used to make thick blankets. The size of the yarn material is different, including 4.4lbs, 6.6lbs, 8lbs and 9lbs. It offers 13 colors, including green, yellow, white, rose, beige, red, purple and gray. The fine and soft wool does not irritate the skin. A blanket made of this wool can regulate your body temperature, making you comfortable and warm in cold weather, and cool in sunny days.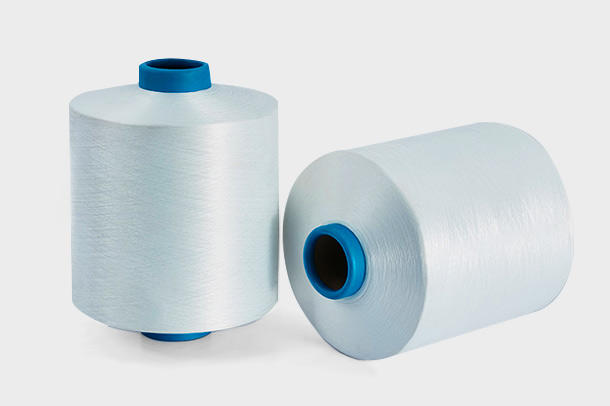 6. EASTSURE Chunky Woven Cotton Yarn
You can use this high-quality cotton yarn to weave a super fluffy, comfortable and chic blanket. Roving is easy to use bare hands to easily and fun make the blanket of your choice. The yarn is thick and durable, can be pets, and can be washed in the machine. It has three sizes of 0.55lb, 1.1lb and 2.2lb, and ten colors, including gray, light green, denim blue, pink, navy, red, white, cream and beige.
7. Clootees large roving
Wrapping yourself with a blanket made of soft, smooth and lightweight yarn will make you feel warm and happy. Skin-friendly yarn can be used for knitting, felting and weaving blankets or carpets. There are 4 sizes of skein, 3lb, 5lb, 8lb and 11lb. You can cover the blanket with needles or hands and use it in a convenient way. Available colors include yellow, khaki, green, rose red, ivory and navy, to name a few.
8. Lion yarn
You can use this weighted yarn made of 100% polyester fiber to make a 42x42 inch hand-woven blanket and wrap it into a 28-ounce ball. It is skin-friendly and can be washed and dried in a washing machine. The yarn is available in single colors and multiple colors to make beautiful and comfortable blankets.
9. Alize fluffy micro polyester soft yarn
You may not need needles or hooks to make a blanket with this super-fluffy quality yarn. 100% micro-polyester yarn can be used to make a beautiful colorful blanket by hand. A skein contains 15.3 yards of yarn, and its overweight is 6. Each skein has a blend of three colors, which makes it a unique choice for handmade blankets.
10. BambooMN Chenille yarn
Depending on the size of the blanket you want to weave, get a pack of skeins consisting of two to four skeins. 100% polyester fabric yarns come in different colors, including yellow, pink, navy blue, red and green, to name a few. The recommended needle felt is 4.5mm (US 7) and the recommended crochet is 5mm (H-8). The fabric is stain resistant, shiny, and can be washed in a machine.
11. Feza yarn baby blanket kit
This backpack brings you four strands of four high-quality yarns, presented in four different shades of blue. High-quality yarn is made of 50% cotton and 50% viscose fiber, suitable for weaving baby blankets. Each skein in this group contains 241 yards of yarn, enough to make a small blanket. You can use round pins of size US 2 or 3, as well as 32R and 23STS gauges. It is a machine washable yarn, known for its high quality and texture.