Abstract:What Is Polyester Yarn? Polyester yarn is a popular fiber that is used to make a wide variety of products. It is a stro...
What Is Polyester Yarn?
Polyester yarn is a popular fiber that is used to make a wide variety of products.
It is a strong, versatile, and easy-care fiber that is often used to create clothing for kids.
It's also a great choice for outerwear items since it can be machine-washed without fading or breaking down. It is also an excellent choice for knitted items that will be worn frequently and donated, like baby blankets and bibs.
What can I knit with polyester yarn?
Polyester can be spun into a variety of yarns, including textured yarns that are created with different colorways. It can also be blended with other fibers to add strength and stability to the final project. Typically, this means that projects knit with polyester blend yarns will keep their shape longer than those made from 100% polyester alone.
What is the difference between acrylic and polyester yarn?
Both fibers are petrochemical-based and go through a similar manufacturing process to produce usable yarn. However, polyester is a more durable and stronger fiber than acrylic. It is also softer than acrylic and has a higher luster, making it a more attractive option for upscale fabrics.
What are the environmental benefits of polyester?
Compared to natural fibers, polyester has a lower impact on the environment because it requires less chemical processing. It also has a much shorter production cycle than many other fibers, which reduces energy and water consumption.
What is the environmental impact of a garment made from polyester?
According to the National Resource Defense Council, polyester uses about one-fourth of the water that is required to produce a comparable number of cotton clothes. It also has a shorter dyeing process and requires significantly less chemical processing than natural fibers, making it a sustainable option for many apparel products.
How do I make an environmentally friendly garment from polyester?
Because of its low cost, polyester has been a popular fiber for clothing manufacturers. Its durability and ability to withstand wear and tear has helped to create a large market for this synthetic fabric, especially in the United States.
The textile industry has also been a leading contributor to environmental degradation throughout the world, in both developed and developing nations. During production, facilities producing polyester without treating wastewater have a high probability of causing environmental damage through the release of heavy metals and toxic chemicals.
What are the best ways to make an eco-friendly clothing item from polyester?
The most eco-friendly way to make an environmentally friendly clothing item from polyester is to use recycled polyester. Polyester is often reclaimed from other materials and turned into new fabrics that are easier to manufacture and have fewer harmful environmental effects.
If you are looking to buy a quality raw material from a top polyester supplier, look no further than Power2SME. This digital ecosystem provides top-quality raw materials at competitive prices to SMEs across the world.
The textile industry has an important role to play in protecting the planet by reducing its impact on the environment and supporting the development of alternative, sustainable fabrics. By working to make the industry more transparent, and by making more of our clothes from recycled and recyclable sources, we can protect our planet from further damage.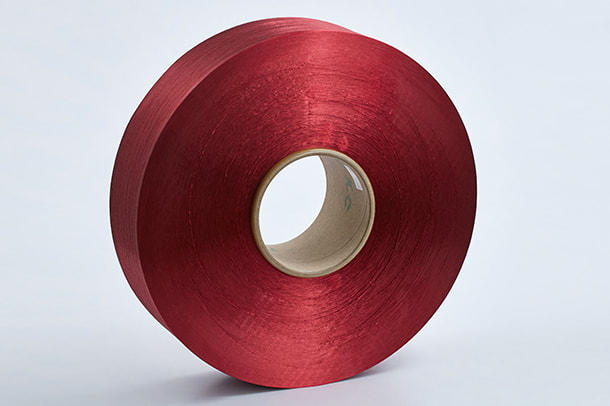 Polyester POY Yarns
ITEM

SPEC

SD

TBR

POY

50D/36F

·

·

75D/36F  

·

·

90D/36F  

·

·

100D/36F/72F/144F  

·

·

120D/36F  

·

·

150D/48F/72F/96F/144F/288F

·

·

200D/72F/96F/144F  

·

·

250D/72F/96F/122F/144F  

·

·

300D/72F/96F/122F/144F/288F  

·

·

450D/144F/192F/216F/288F/384F/432F/488F   

·

·

600D/144F/192F/288F

·

·