Abstract:Benefits of Polyester Dope-Dyed Yarn Polyester Dope-dyed Yarn is a type of fabric that is dyed using dope-dyeing techno...
Benefits of Polyester Dope-Dyed Yarn
Polyester Dope-dyed Yarn is a type of fabric that is dyed using dope-dyeing technology.
This process is eco-friendly and can help cut down on environmental impact and waste. It also helps in creating a more durable, longer-lasting product.
It is more environmentally friendly than conventional dyeing processes because it uses less water and chemicals and generates less wastewater. It is also a great option for companies looking to reduce their carbon footprint and earn carbon credits.
Dope-dyed polyester is a sustainable and environmentally friendly fabric that can be used in a wide range of applications. This is because it is resistant to fading and bleeding, and can be washed repeatedly without affecting the color or quality of the fabric. It can be sun-dried as well, making it an excellent choice for a wide range of clothing and accessories.
In addition, dope-dyed polyester is a more affordable alternative to other fabrics because it does not require the extra dyeing process that traditional fabrics do. This means that it is a great choice for people who want to create eco-friendly designs but do not have the budget for extra processing.
This process also saves time, as it can be done in smaller batches than other methods of dyeing. This makes it a great option for companies that produce a variety of products in different sizes.
The dope-dyed process also requires less water and energy than other dyeing processes, so it is more environmentally friendly. This is especially important for those who are interested in reducing their environmental impact and lowering their production costs.
Moreover, it is also more durable and affordable than other fabrics because it can be washed multiple times without compromising on the color. This is because it is made with masterbatch colorant that is mixed with pigment and dyestuff, resulting in a highly stable fiber.
Dope-dyed polyester fabrics are softer and more durable than piece-dyed ones because the colors have been mixed into the polymer melt rather than being applied on top of the fiber. This is especially beneficial when a garment is exposed to intensive sunlight.
Another benefit of dope-dyed polyester is its color fastness, which is better than a piece-dyed one. This is because it is able to resist fading and bleeding even when the fabric is washed and exposed to intense sunlight.
As a result, dope-dyed polyester can be used for a wide range of fabrics, including apparel, footwear, and home textiles. It can also be used to make a variety of accessories.
The dope-dyed yarn market is expected to grow in the coming years because it offers a more sustainable solution than traditional dyeing processes. It is an important component in many of today's most popular fashion brands, such as IKEA, who has moved to this process to reduce their environmental impact and increase the number of carbon credits they can earn.
The dope-dyed yarn market has been growing at a significant rate over the last decade due to increased global awareness and a desire for more eco-friendly options. It is estimated that the market will be worth $16 billion by 2027, with a CAGR of 6.4% from 2021 to 2027.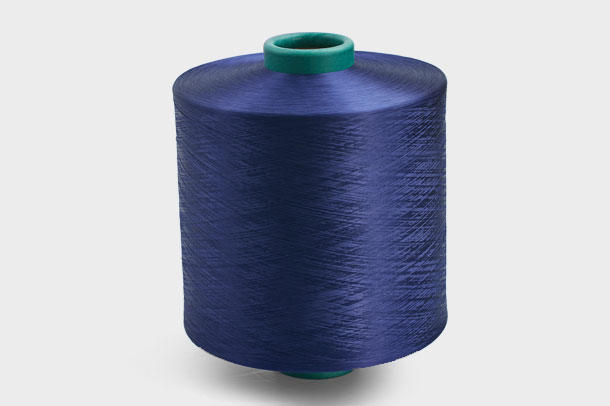 Polyester Carpet and Rug Yarn
ITEM

SPEC

SD

TBR

PRAY RUG YARN
DTY150D/48F  
·
·
DTY300D/96F  
·
·
DTY450D/144F/192F/288F
·
·