Abstract:What to Look For in a Manufacturer of Polyester Color Yarn A manufacturer of polyester color yarns should offer a variet...
A manufacturer of polyester color yarns should offer a variety of products to suit the various needs of customers. The company should have an expansive stock of different products and should also be able to customize the products to meet specific needs. Quality is a crucial part of any manufacturer's success, so they should be able to meet all the customer's specifications and requests.
Polyester is a plastic fiber that can be spun to produce a variety of colors. It has a semi-translucent sheen and can be made into bright and vibrant shades. Polyester fibers can have an amorphous, crystalline, or zigzag structure. The different shapes of the fiber will affect the hand and strength of the yarn. Polyester yarns can be drawn to about five times their original length and can be stretched to become a microfiber.
Polyester yarn is a great choice for a variety of applications because of its durability and elasticity. It can be easily washed and dries quickly, making it a great choice for home furnishings. Moreover, it's an eco-friendly material that's suitable for use in many industries and applications.
Polyester yarn is available in three-ply, normal, and cationic versions. It's also dyed and finished in two colors and can be printed in three dimensions. This helps simplify the dyeing and printing processes, saves dyes, and reduces energy usage. In addition to its superior durability, it's also suitable for a variety of different craft applications. This means that you can use polyester yarn for everything from knitting to sewing.
The spinning industry in India is still heavily biased towards cotton, which has huge demand domestically and in the international market. However, the polyester/viscose blend is the dominant fiber and accounts for 49.3% of all blended yarns. The P/V blends are available in various count ranges, with 21-30s being the most common count. Other count ranges include 11-20s and 41-60s. This gives you the ability to choose a blend that is best for you.
POLYESTER FDY YARNS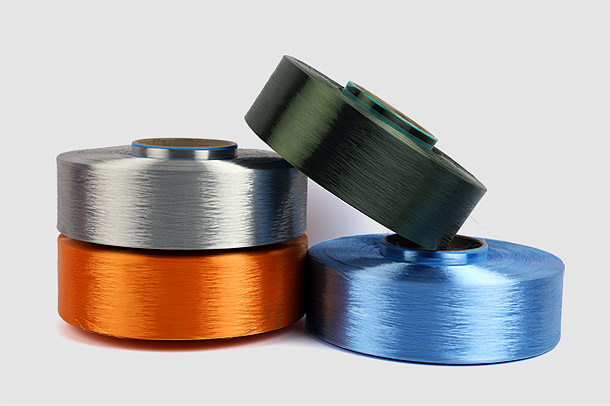 In order to guarantee the quality of products, we actively introduce advanced technology and equipment at home and abroad, ongoing technological transformation and innovation, improve the level of production. Up to now, the group has owned the production equipment which were introduced from the developed countries such as Germany and domestic well-known companies ,and owned a complete set of production line matched with the equipment , leading to annual output of 120,000 tons of spinning and draw texturing . The group has imported the ISO9000 quality certification system and established a mature system of quality management. Excellent quality always comes from sophisticated equipment and excellent management. More than 80% of the key production equipment in the group are introduced from Germany and domestic famous enterprises, reaching the international first-class equipment level.