Abstract:Bulked yarn is a yarn made by mixing high-shrinkage fibers and fibers in a certain proportion. The yarn is subjected to ...
Bulked yarn is a yarn made by mixing high-shrinkage fibers and fibers in a certain proportion. The yarn is subjected to wet heat treatment. The high-shrinkage fibers shrink to form the core of the yarn, and the regular fibers are bent to form the skin of the yarn, the so-called core structure. , The textiles produced by bulk yarn are soft, fluffy and have good thermal insulation.
Bulked yarn is made of alkali-free or medium-alkali glass fibers after bulking. It combines the high strength of continuous long fibers and the bulkiness of short fibers, and has the characteristics of high temperature resistance and friction resistance.
The bulked yarns woven by cotton spinning equipment mainly include wool and acrylic mixed textiles, rabbit hair, wool and acrylic mixed textiles, acrylic and bonded textiles, acrylic and cotton mixed textiles, and pure acrylic textiles.
According to the traditional cotton spinning technology, there are two main methods for mixing a variety of raw material components: mixing on a cotton table, the mixing effect is good, but the blending ratio of various raw material components in the product is not accurate.
Mixing is done on the draw frame. This can keep the blending ratio correct, but it is not easy to mix evenly. When some fibers are individually slid, the static electricity is large, and the carding process is very difficult to produce. It is technically difficult for traditional cotton spinning technology to meet the technical requirements for the production of bulked yarns.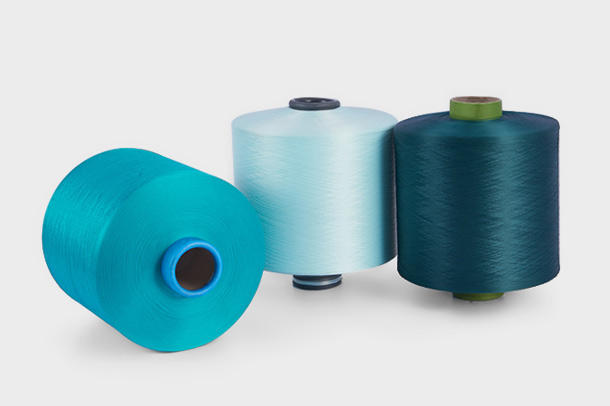 Zhejiang Hengyuan Chemical Fiber Group Co., Ltd.
established in 2006, located in YaQianTown Xiaoshan Hangzhou – One of the Center of the polyester yarn Industry in China. It covering the land of 120 thousand square meters and with a building area of 150 thousand of square meter. It got of 6 branch company holding the 150 million USD of total assets and of 1000 staff. Our Branch Company Winnertex Group Limited and Hangzhou Henghang  Import & Export Co., Ltd.  Hengyun It is our Group Brand name. We have two Polyester yarn company and two fabric textile company with the capacity of 150 thousand tons of polyester yarn and 50 million m/yr of various pure and T/R elastic fabrics .. which specialized in polyester yarn FDY POY DTY, from30D to 600D both raw-white and dope-dyed Colors yearly .which it is widely used in all kinds of fabric Such as upholstery cloth .blanket carpet...