Abstract:Three-proof textile refers to waterproof, oil-proof, and anti-fouling. These three effects can be obtained by using thre...
Three-proof textile refers to waterproof, oil-proof, and anti-fouling. These three effects can be obtained by using three-proof finishing agent on textiles. The so-called three-proof finishing agent can change the surface properties of textiles and achieve waterproofing. Finishing agent with anti-oil and anti-fouling effect.
The principle of the three-prevention finishing effect is to refer to the principle of water repellency of the lotus leaf. By reducing the surface energy of the textile, the effect of water repellent, oil repellent and dirt repellent is formed. For example, water droplets drip on textile fabrics, forming a lotus leaf effect, which will not be absorbed quickly like ordinary fabrics.
Let me explain here that this three-proof effect is not permanent. After multiple washings, the three-proof effect will gradually be lost.
Before finishing the fabric with the three-proof finishing agent, keep the fabric clean without residues of additives, and pay attention to the pH value of the fabric, otherwise it will affect the effect of the three-proof finishing and increase the cost.
The three-proof test of textiles mainly assesses the ability of textiles to resist water, stains, or oil droplets and dirt under certain conditions. Standards for testing water resistance are AATCC 22, GB/T 4745 and ISO 4920, standards for testing oil resistance are AATCC 118, GB/T 19977 and ISO 14419, and standards for stain resistance test methods are GB/T 30159.1-2013.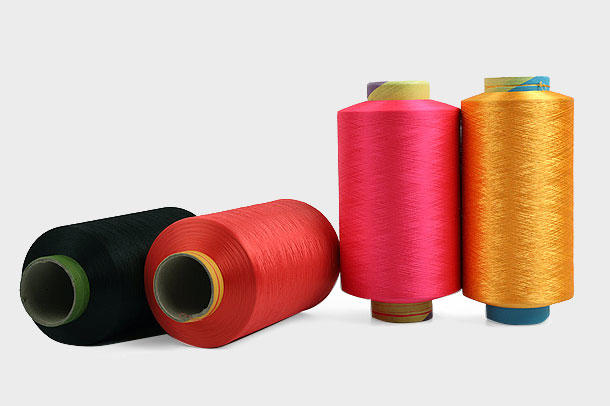 Zhejiang Hengyuan Chemical Fiber Group Co., Ltd.
established in 2006, located in YaQianTown Xiaoshan Hangzhou – One of the Center of the polyester yarn Industry in China. It covering the land of 120 thousand square meters and with a building area of 150 thousand of square meter. It got of 6 branch company holding the 150 million USD of total assets and of 1000 staff. Our Branch Company Winnertex Group Limited and Hangzhou Henghang  Import & Export Co., Ltd.  Hengyun It is our Group Brand name. We have two Polyester yarn company and two fabric textile company with the capacity of 150 thousand tons of polyester yarn and 50 million m/yr of various pure and T/R elastic fabrics .. which specialized in polyester yarn FDY POY DTY, from30D to 600D both raw-white and dope-dyed Colors yearly .which it is widely used in all kinds of fabric Such as upholstery cloth .blanket carpet...