Abstract:Sewing threads are roughly divided into three types: fiber type, chemical fiber type, and mixed type due to their differ...
Sewing threads
are roughly divided into three types: fiber type, chemical fiber type, and mixed type due to their different materials.
Recycled polyester yarn staple fiber refers to the use of polyester fabric, waste polyester bottle flakes, spinning waste, bubble material, pulp block as raw materials, waste bottle flakes are crushed, cleaned, the mixture of various materials is dried, melted and extruded , spinning, winding, bunching, drafting, crimping (at the same time, according to the needs of customers, add different oils when crimping), loose heat setting, and cut to form polyester staple fibers of different lengths. The length of recycled polyester staple fiber is generally 32 to 102mm, and the fineness is 1.5D-20D. It belongs to the full use of renewable resources. It has a large market because of its low cost and good performance. There are many different varieties of recycled polyester staple fiber. , such as ordinary fibers, hollow fibers, triangular fibers, flame retardant fibers, etc., and are now generally used in the filler industry of furniture and toys, bedding, clothing industry, needle cotton industry, and stitched fabric industry.
Recycled polyester sewing thread is used to sew a variety of clothing materials, with both functional and decorative functions. The quality of the sewing thread not only affects the sewing effect and processing cost, but also affects the appearance quality of the finished product. Therefore, the general concept of suture formation, viscosity, the relationship between viscosity and strength, suture classification, characteristics and main uses, and the selection of sutures are introduced to facilitate enterprises to formulate standards and conduct relevant tests. Determine the suture.
Polyester sewing thread - made of polyester filament or staple fiber, with high strength, good elasticity, wear resistance, low shrinkage and good chemical stability. However, the melting point is low, the high speed is easy to melt, the needle eye is blocked, and the thread is easy to break. Pay attention to the selection of the needle. Mainly used for denim, sportswear, leather products, wool and military uniforms, etc., it is the most widely used and popular sewing thread at present. Sewing thread is the thread required for knitted clothing products. Sewing thread can be divided into three categories according to raw materials: fiber, synthetic fiber sewing thread and mixed sewing thread. With the development of the polyester industry, more and more pure polyester fibers are used as raw materials for sewing threads. Sewing thread refers to the thread used for sewing textile materials, plastics, leather products and sewing books and periodicals. Sewing thread is characterized by sewability, durability and quality appearance. Sewing thread is roughly divided into three types: fiber type, chemical fiber type, and mixed type because of different materials.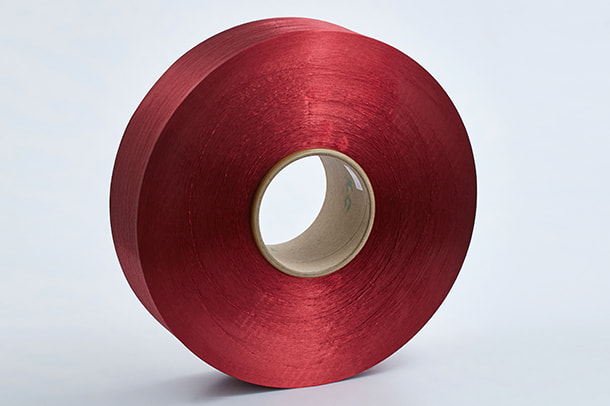 Zhejiang Hengyuan Chemical Fiber Group Co.,Ltd. is a professional China polyester POY yarns manufacturers and polyester POY yarns suppliers, Established in 2006 ,located in YaQianTown Xiaoshan Hangzhou – One of the Center of polyester yarn Industry in China.