Abstract:The raw materials for producing recycled polyester yarn are mainly from waste polyester bottles, sheets, films and waste...
The raw materials for producing recycled
polyester yarn
are mainly from waste polyester bottles, sheets, films and waste textiles. Among them, polyester bottles are actually our common mineral water, beverage bottles, etc. There are many kinds of waste textiles, mainly polyester fast materials and waste silk produced in the production process of polyester. From the perspective of the industry as a whole, waste polyester bottles, sheets and films basically account for about 80% of the total raw materials of recycled polyester yarn. That is to say, the mineral water bottles we inadvertently throw away every day are likely to go through a series of processes such as recycling, crushing, cleaning, spinning, winding, bunching, drafting, etc., and then "transformed" into spinning again. we use.
It is understood that a large number of waste textiles are left idle and wasted by Chinese consumers every year. However, as a raw material for recycled polyester yarn, it is almost blank in terms of recycling and processing.
During difficult times, old clothes can still be given away or donated to impoverished mountainous areas. Today, it costs tens or even hundreds of yuan to send or express a package of old clothes to the poor mountainous areas where they are needed. Therefore, many people feel that direct donation is more practical. Therefore, at present, urban consumers, especially young and middle-aged consumers, often difficult to deal with waste clothes. Waste clothes are like tasteless to everyone, "can't eat it", "it's a pity to throw it away".
On the other hand, my country has not yet issued a unified waste textile recycling standard, and it is difficult to form a large-scale and industrialized recycling of waste textiles. At the same time, the technical level of relevant recycled polyester yarn production enterprises is still at a low level, and the recycling rate of waste textiles is not high. Therefore, the main source of recycled polyester yarn raw materials in my country must rely on recycled polyester bottles, sheets, films and other waste polyester materials
POLYESTER POY YARNS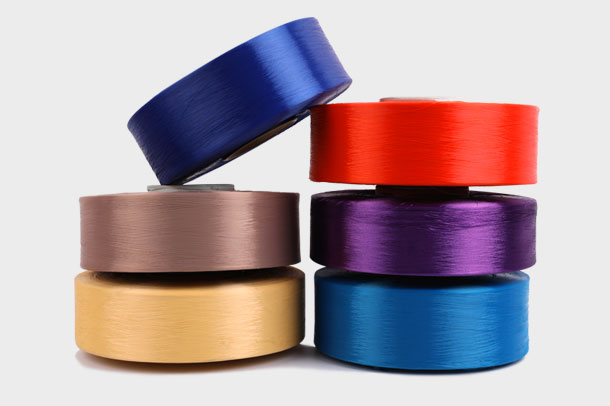 Zhejiang Hengyuan Chemical Fiber Group Co.,Ltd. is a professional China polyester POY yarns manufacturers and polyester POY yarns suppliers, Established in 2006 ,located in YaQianTown Xiaoshan Hangzhou – One of the Center of polyester yarn Industry in China.