Abstract:Application of ropes and cables: ropes, cables, sails and fishing gear made of this fiber are suitable for marine engine...
Application of ropes and cables: ropes, cables, sails and fishing gear made of this fiber are suitable for marine engineering and are the initial use of this fiber. Widely used in negative force marine ropes, heavy duty ropes, salvage ropes, towing ropes, sailing ropes and fishing lines. The breaking length of the rope made of this fiber under its own weight is 8 times that of steel rope and 2 times that of aramid. The rope is used for the fixed anchor ropes of super tankers, marine operating platforms, lighthouses, etc., which solves the reduction of cable strength and fracture caused by corrosion, hydrolysis, and ultraviolet degradation of nylon and polyester cables encountered in the past using steel cables. , need to be replaced frequently.
Sports equipment supplies: helmets, snowboards, sailing boards, fishing rods, rackets, bicycles, gliders, ultra-lightweight aircraft parts, etc. have been made into sporting goods, and their performance is better than traditional materials.
Used as biological material: The fiber-reinforced composite material is used in dental tray materials, medical implants and plastic sutures, etc. It has good biocompatibility and durability, and has high stability and does not cause allergies. Clinical application has been made. It is also used in medical gloves and other medical measures.
In industry, the fiber and its composite materials can be used as pressure-resistant containers, conveyor belts, filter materials, automobile buffer boards, etc.; in construction, it can be used as walls, partition structures, etc. toughness and improve its impact resistance.
Uses: bulletproof vests and helmets, lightweight armor, sails, cables, fiber optic cable reinforcements, parachutes and filter media, etc.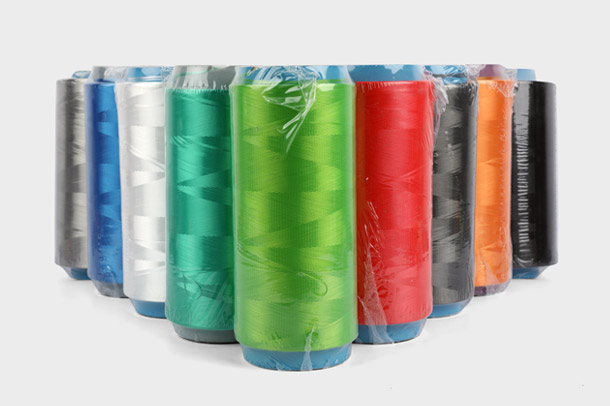 Zhejiang Hengyuan Chemical Fiber Group Co., Ltd. established in 2006, located in YaQianTown Xiaoshan Hangzhou – One of the Center of the polyester yarn Industry in China. It covering the land of 120 thousand square meters and with a building area of 150 thousand of square meter. It got of 6 branch company holding the 150 million USD of total assets and of 1000 staff. Our Branch Company Winnertex Group Limited and Hangzhou Henghang Import & Export Co., Ltd. Hengyun It is our Group Brand name. We have two Polyester yarn company and two fabric textile company with the capacity of 150 thousand tons of polyester yarn and 50 million m/yr of various pure and T/R elastic fabrics .. which specialized in polyester yarn FDY POY DTY, from30D to 600D both raw-white and dope-dyed Colors yearly .which it is widely used in all kinds of fabric Such as upholstery cloth .blanket carpet...
As for the constant and stable quality and our increasing sales also for the donation from the society .we award of "TOP 100 INDUSTRY COMPANY IN XIAOSHAN" GREEEN ENVIRONMENTAL AND TRUST COMPANY OF CHINA" HIGH TECH OF HANGZHOU.