Abstract:Polyester has good thermoplastic properties and produces different changes at different temperatures. The thermal change...
Polyester has good thermoplastic properties and produces different changes at different temperatures. The thermal change of polyester is between the thermal change of amorphous and crystalline polymer compounds. Above the glass transition temperature, only certain segments in the amorphous region can move with a small interaction force between molecular chains. It is still difficult for the molecular segments with a large interaction force between molecular chains to move, and of course the molecular chains in the crystalline area cannot move. , So the fiber only appears to be more flexible, but not necessarily as good as the high elastic state.
When heating continues to 230-240℃, it reaches the softening point of polyester, the molecular chain movement in the amorphous region of polyester is intensified, and the forces of intermolecular interaction are all disassembled. At this time, it is similar to a viscous flow state, while the chain in the crystalline region The section has not been disassembled yet, so the fiber only softens, not melts, but the use value of the fiber has been lost at this time, so it is not allowed to exceed this temperature in the printing and dyeing process.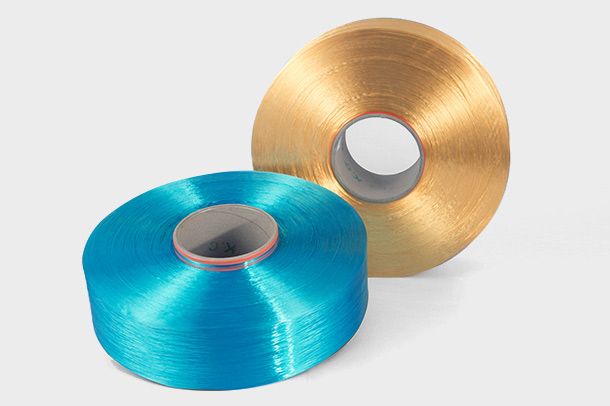 The transfer printing of polyester is achieved by the movement of heated molecular chains in the amorphous region. However, the temperature must be strictly controlled. If it exceeds the allowable range, the texture of the fabric will become rough and hard; when the polyester is subjected to a high temperature of 258-263℃, the molecular segments in the polyester crystallization zone will also start to move, and the fiber will melt. This temperature is the polyester. The melting point.
When polyester is heat-set, the microstructure of the fiber is different due to the different heat received. When the setting temperature is 170-180℃, the absorption capacity of polyester for disperse dyes in exhaust dyeing is very low. When it exceeds 180℃, the absorption rate of polyester for dyes is proportional to the increase in temperature, which is related to the crystallinity of polyester. Related, because the crystallization speed of polyester is fast at 170-180°C, because more crystals are formed, the dye is less dyed, and the increase in temperature may cause a decrease in the orientation of macromolecules, so the absorption of dyes increases.
Polyester will be hydrolyzed under the action of high temperature steam for a long time, and the strength and dyeing performance of the fiber will be reduced, but it can withstand a high temperature of 140 ℃ in water and a dye bath with water as the medium.