Abstract:How to Choose Blanket Yarn Blanket Yarn is a great choice for quick and easy projects. It has a soft chenille-style tex...
How to Choose Blanket Yarn
Blanket Yarn is a great choice for quick and easy projects.
It has a soft chenille-style texture that makes it perfect for baby blankets and squishy lap throws, while it's machine washable and dryable. It also comes in an abundance of coordinating shades, so you can create something that really pops.
Whether you're making a blanket for yourself or someone else, it's important to know how much yarn you need. This will ensure you get a finished project that's the right size.
There are several ways to determine a yarn's weight, but the most common method is using a measurement tool called WPI (wraps per inch). To use this technique, wrap your yarn around your ruler or WPI tool until it covers an inch of the tool. Once you've wrapped your yarn, compare the number of strands that fit into one inch of your ruler or WPI tool to the chart below.
If you're knitting or crocheting a blanket, it's essential to understand how the pattern's suggested yarn weight affects the finished project. If you don't, you could end up with a blanket that's too big or too small for your needs.
You can choose from a range of yarn weights, including lightweight, medium-weight, and bulky. Some patterns are specific to particular weights, while others will work with any type of yarn. However, the most important thing to remember is that just because two different yarns fall within a given weight category doesn't mean they'll be of the same size.
To figure out the best weight for your project, you'll need to think about what type of project you want to make and how large you want it to be. For example, if you're planning to make a sweater, you'll need to use a heavier-weight yarn than if you're making a scarf.
Another important factor to consider when choosing a yarn is the type of stitch you're planning to work with it. Some stitches, such as lace stitches, will require a thinner yarn than others.
For this reason, you should always make a gauge swatch to ensure that the yarn you choose will work well for the project.
Once you've determined the proper yarn weight, you can start a new project. If you're working on a blanket, it's best to make a few squares and then use these measurements to calculate how much yarn you need for your project.
Similarly, if you're working on a sweater, you'll need to decide how thick or thin you'd like your project to be. Lightweight yarns are great for delicate patterns, while thicker ones are ideal for thicker knits and blankets.
This bestselling acrylic yarn is a must-have for blankets, as it's soft to work with and comes in a huge range of coordinating shades so you can find the perfect color palette for your home. It's also an excellent choice for beginners, as it's easy to knit and crochet with.
This super-bulky yarn from
Zhejiang Hengyuan Chemical Fiber Group Co., Ltd
is a favorite for a variety of blankets, and it comes in a range of eye-catching solid and variegated colors that will stand out against any wall. It also works up quickly and easily on 8-12mm needles and hooks.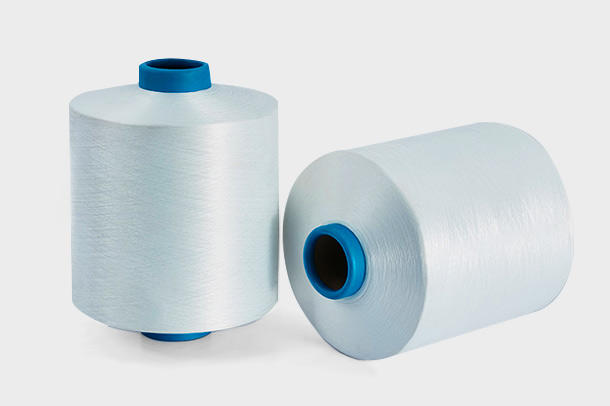 Blanket Yarn Series
ITEM

SPEC

SD

TBR

BLANKET YARN
DTY 150D/144F 
·
·
DTY 200D/96F/122F/144F
·
·
DTY 250D/122F/144F 
·
·
DTY 300D/96F/122F/144F/192F 
·
·
DTY 450D/192F
·
·
DTY 350D/122F/144F 
·
·