Abstract:1. Soft fabrics Soft fabrics are generally light and thin, with good drape, smooth modeling lines, and natural stretch o...
1. Soft fabrics Soft fabrics are generally light and thin, with good drape, smooth modeling lines, and natural stretch of clothing outlines. Soft fabrics mainly include knitted fabrics and silk fabrics with scattered fabric structures, as well as soft and thin hemp yarn fabrics. Soft knitted fabrics often use straight and concise shapes in clothing design to reflect the graceful curves of the human body; silk, hemp yarn and other fabrics are often loose and pleated, showing the flow of fabric lines.
2. Very cool fabrics The cool fabrics have clear lines and a sense of volume, which can form a plump clothing outline. Cotton, polyester-cotton, corduroy, linen, and various medium-thick wool and chemical fiber fabrics are commonly used.
3. Glossy fabrics Glossy fabrics have a smooth surface and can reflect light, giving them a sense of brilliance. Such fabrics include satin-structured fabrics. Most commonly used in evening gowns or stage costumes, it produces a gorgeous and dazzling strong visual effect. The glossy fabric has a wide range of freedom in the performance of the dress, and can have a simple design or a more exaggerated modeling method.
4. Thick and heavy-duty fabrics Thick and heavy-duty fabrics are thick and scratchy, and can produce stable modeling effects, including all kinds of thick woolen and quilted fabrics. The fabric has a sense of physical expansion, and it is not appropriate to use too many pleats and accumulations. In the design, the A-shaped and H-shaped shapes are the most appropriate.
5. Transparent fabrics Transparent fabrics are thin and transparent, with elegant and mysterious artistic effects. Including cotton, silk, chemical fiber fabrics, etc., such as georgette, satin silk, chemical fiber lace, etc. In order to express the transparency of the fabric, the natural and plump lines are often used, and the H-shaped and circular cone-shaped design shapes are rich in changes.
6. Functional fabrics Functional fabrics are fabrics with special functions, such as flame retardant, anti-static, anti-acid and alkali.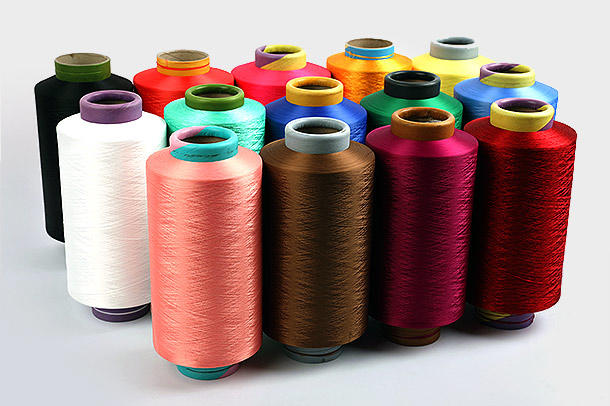 How to identify the type of textile fabric?
1. Sensory identification method The sensory identification method mainly includes the methods of seeing, touching, listening, and smelling. First, the categories of fibers or fabrics are initially distinguished, and then the sensory characteristics of fibers in the fabric are used to further judge the type of raw materials. , make the final judgment based on the sensory characteristics of the fabric. If you are not sure about the judgment, you can use other methods to verify it.
2. Combustion identification method Different textile fabrics have different combustion characteristics. Cotton fibers burn when they meet fire. The burning speed is fast, producing yellow flames and smelling. Hemp fiber burns very fast, softens, does not melt, and does not shrink. The wool does not burn immediately when it touches the flame. It curls first, then smokes, and then the fiber foams and burns. Silk burns relatively slowly, melts and curls, shrinks into a ball when burned, and smells like burning hair. The burning behavior of viscose fiber is basically similar to that of cotton, but the burning speed of viscose fiber is slightly faster than that of cotton fiber, and there is less ash. Acetate fiber, burns fast, has sparks, melts and burns, and has a pungent acetic acid smell when burning.
Zhejiang Hengyuan Chemical Fiber Group Co.,Ltd. is a professional 
China polyester dope-dyed yarns manufacturers
 and 
polyester dope-dyed yarns factory
, Established in 2006 ,located in YaQianTown Xiaoshan Hangzhou – One of the Center of polyester yarn Industry in China.